Corsair4790805, on 22 April 2022 - 10:57 AM, said:
According to the website, the event runs from 4/21 to 5/5 - that's ~ 14 days.
The game client says 17 days left (as of 12:45 AM 4/22 PDT).
Which one is correct?
The client is correct, we've decided to give a little more time. Thank you for your notice, the announcement will be fixed 
ZEROmark1, on 25 April 2022 - 06:55 AM, said:
I have a question about compensation. It says 
(one-time compensation: 
6,400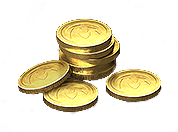 ), does this mean that if we have already been compensated before for this plane(from a similar event reward for instance) we can no longer receive compensation for the same plane again? Ever?
If the answer is yes, does that mean this will be WG/WoWP new policy going forward?
Just want some clarification since I don't remember an event mentioning "one-time compensation" before.
No, nothing has changed for this part. Tecnically you can complete this marathon only one time, so the compensation will also be given once when you complete it, but I agree that the wording is a little bit misleading, I'll pass along your feedback