Messerschmidt Bf.110B-1, Zerstörergeschwader 26 (ZG 26) "Horst Wessel", Stab II/ZG 26, Pilot Oberleutnant Wilhelm Schaefer, Battle of France, Spring 1940.
This skin replaces the default summer camouflage scheme.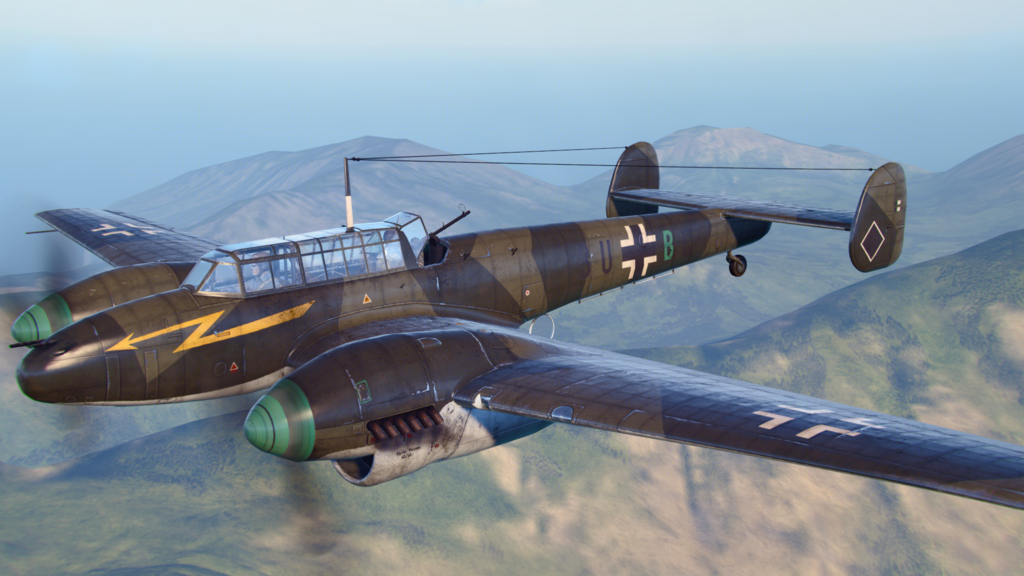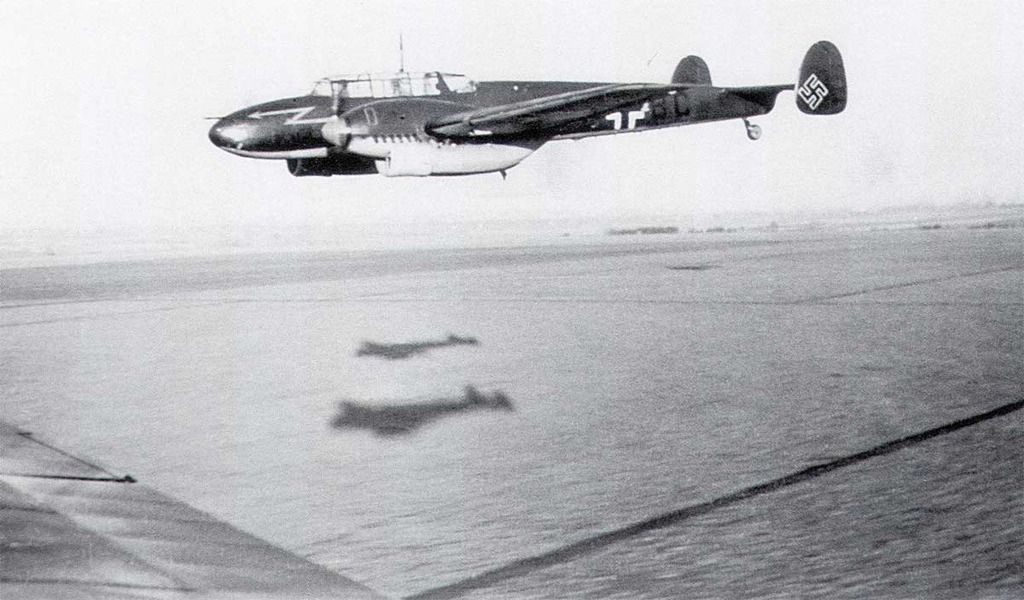 Zerstörergeschwader 26 was formed in early 1936 from Jagdgeschwader 134 "Horst Wessel". The Geschwaderstab was subordinated to Luftflotte 2 and was re-equipped with the Messerschmitt Bf 110 shortly before the outbreak of World War II. ZG 26 is consndered to be the top "Zerstorer" unit of WWII, operating in all major theaters, including becoming the first Luftwaffe unit to arrive in North Africa. Like most Bf.110 units, ZG 26 suffered heavy looses through out the duration of the war, with it's planes being outclassed by many of the enemy fighters they encountered.
Something of an oddity for the time, this particular plane was a Bf.110B-1 still equipped with Jumo engines. At the time a majority of Jumo engined Bf.110Bs had been reassigned to training units, or pressed into other secondary rolls. With Zerstörergeschwader 26 (ZG 26) "Horst Wessel" having just recently converted from the Bf.109D to the Bf.110 it is possible that the unit received second hand airframes from other units untill it could be fully equipped with new Bf.110C airframes.
This particular plane was flown by II.Gruppe Adjutant Oblt. Wilhelm Schaefer. Sources show that Oblt Shaefer was credited with 14 kills, and was shot down at least once. He survived the war and did at least one interview in the 1970's or early 80's, I have been unable turn up additional information on him.
You can download it at Schaefer,zip. You will alsom need the files to remove the default German markings found HERE.