Kawasaki Ki-61-I-Hei, 18th Hiko-Sentai, 6th Shinten Seikutai, flown by Lt. Mitsuyo Oyake, Kofu, Japan, January 1945.
Replacement for winter camouflage.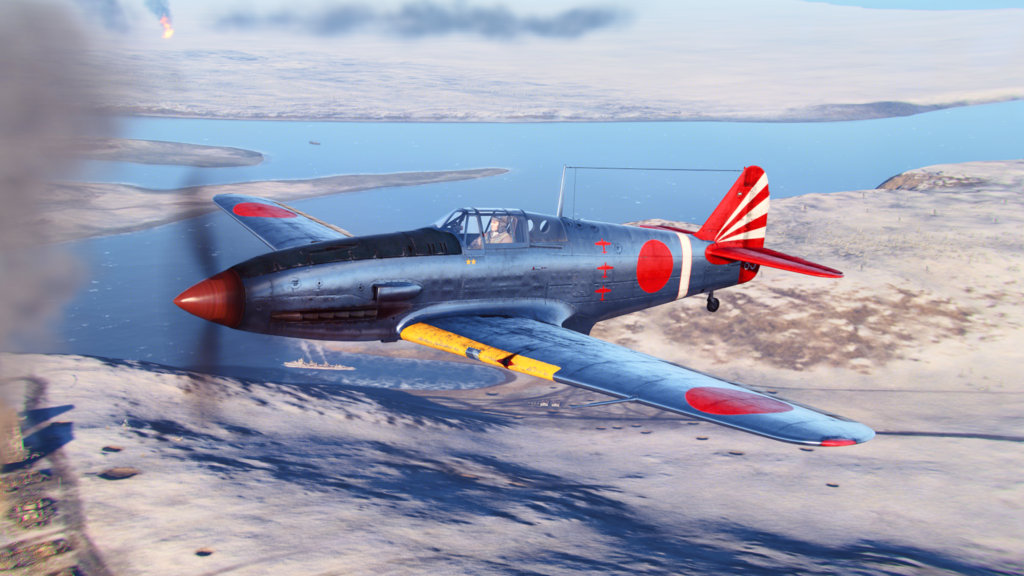 Lt. Mitsuyo Oyake was credited with downing 3 B-29's while flying this aircraft. On April 7th 1945 he downed a fourth with a ramming attack, after which he successfully bailed out. He was awarded the Bukochosho, often referred to as the Japanese Medal of Honor, for his actions. It is unclear if he survived the war. 
You can download it at: Oyake.zip. You will also need the files to remove the Japanese markings found HERE.