Spitfire Mk Vc EP706 T-L, 249 Sqn, flown by George Beurling, Malta, 1942.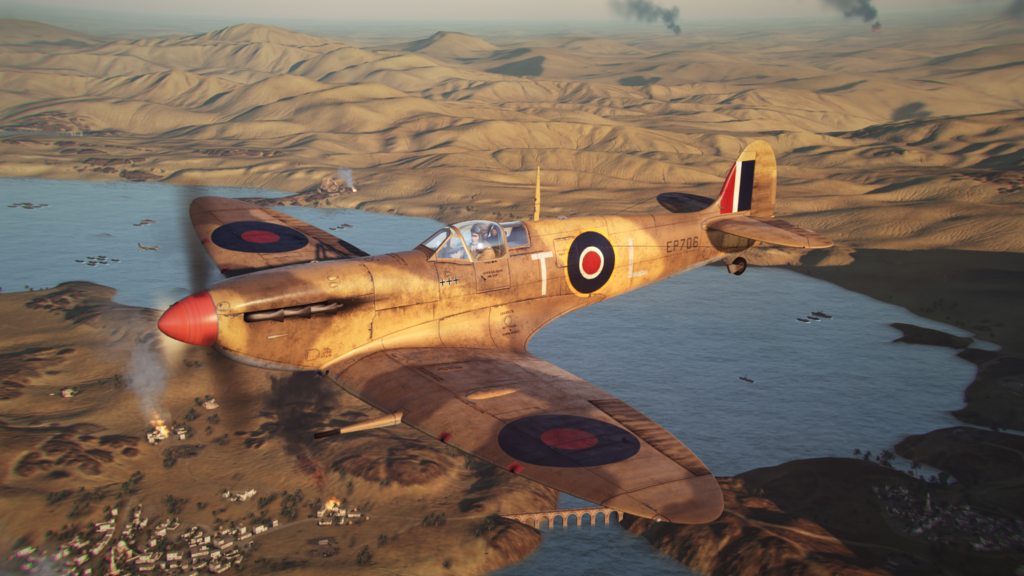 This repaint is painted in the markings of one of the planes flown by Canadian ace George Beurling during the seige of Malta. George Beurling (6 December 1921 – 20 May 1948), was the most successful Canadian fighter pilot recognised as "Canada's most famous hero of Second World War", as "The Falcon of Malta" and the "Knight of Malta", having shot down 27 Axis aircraft in just 14 days over the besieged Mediterranean island. Before the war ended his total climbed to 31 1/3.
There is a lot of conflicting information of the camouflage colors and marking colors from this period, and no known color photos exist of this plane on Malta. Due to this limited amount of information I choose to paint the plane in standard desert camoflage, as it would have looked when flown off the US aircraft carrier USS Boxer for delivery to the beseiged island.
Historical note: The Spitfires operating on Malta used an external air filter that gave the planes a noticable chin, these filters are not available in game. This plane was fitted with a Merlin 45 engine and 2x20mm cannon / 4x.303 mg armament.
You can download it at: Beurling.zip, You will also need the files to remove the British markings found HERE.