Fw.189C, what-if, 1./NJG 100, Eastern Front, 1944.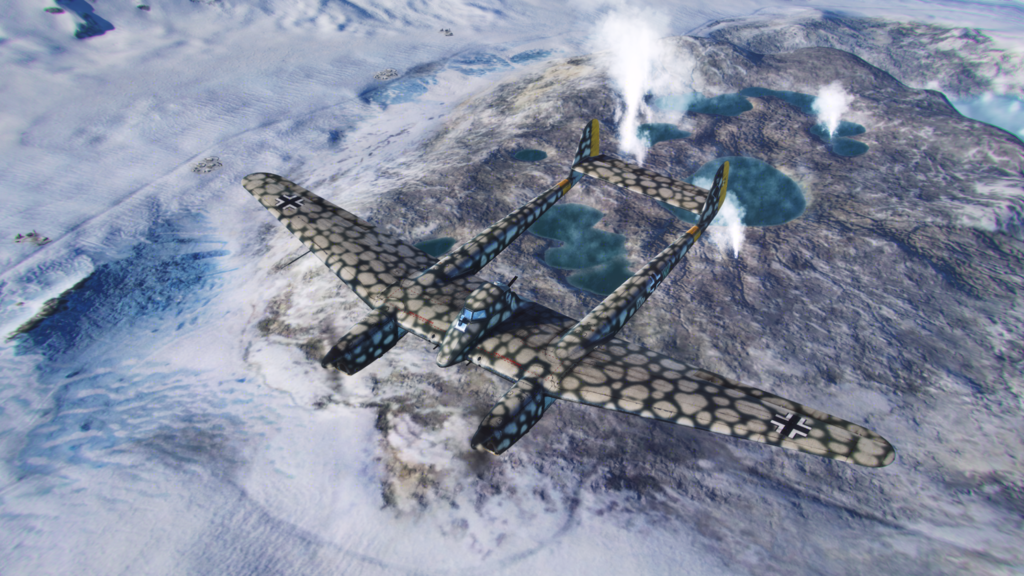 This skin is a rework of the default Marine skin. I pulled the gray blotches off and applied a splinter camouflage similar to the default base camo skin. After that I re-applied the blotched, which I recolored with an off-white color. The markings I selected for this plane were borrowed from an Fw.189 A-1 that was converted into a makeshift night fighter to intercept Russian Po-2 bi-planes flying harassment missions, by installing a FuG 212 C-1 radar in the nose and replacing the tail gun with a single MG.151/15 in a "Scrage Muzik" installation in it's place.
This skin replaces the default winter camouflage.
You can download it at: 1njg100.zip  You will also need to files to remove the default German markings found HERE.