Trying to stay alive during a battle in World of Warplanes is another one of those things I struggle with. Not only does dying take you out of the fight, it also locks down any xp and credits at the point I fall from the sky, unless my team wins in my nether state. In this day in age, living longer not only increases the potential for more kills, damage dealt, credits and xp, it also allows me to direct my artificial allies to attack designated targets. That is, if they choose to listen to me.
Take this first battle of today's series, for example....
First, my bots followed my suggestions, mostly. Second, I got to see, up close and personal, a F-94D in action, but from the perspective of my gunsights.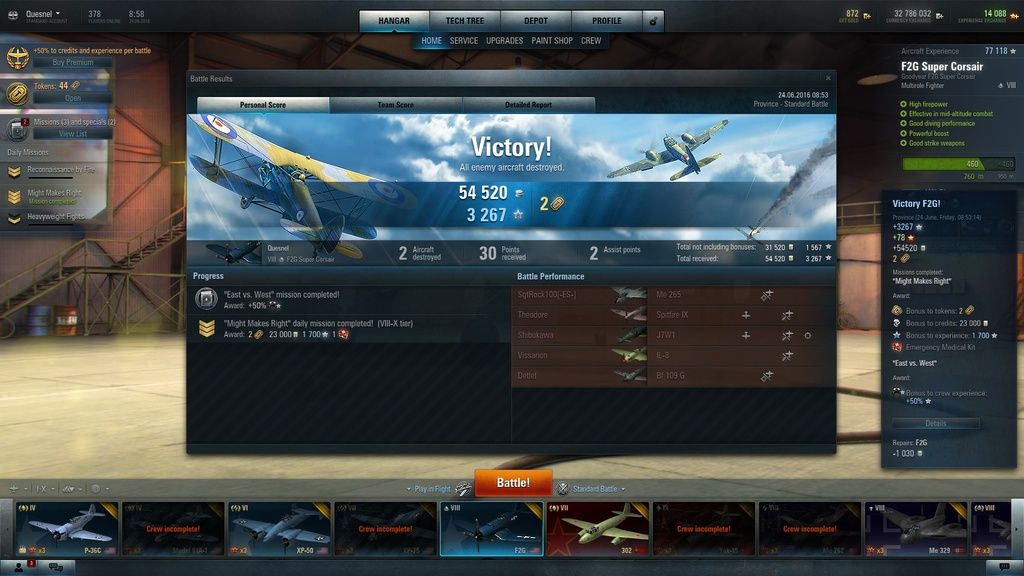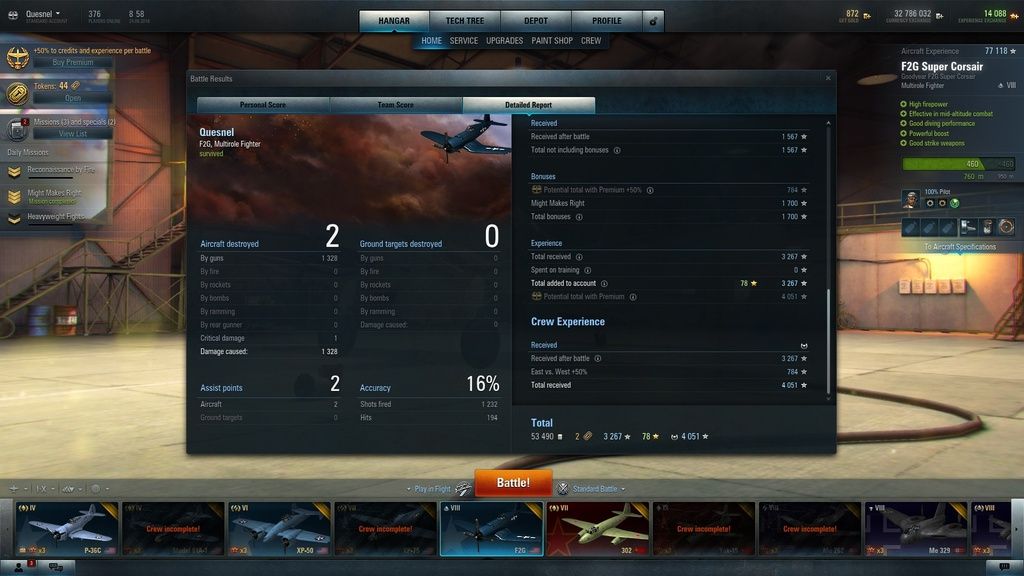 After my more recent rounds of flying my Super Corsair, today's session was a nice change, ending things on a high note. Defiantly one of those battles I didn't believe the what the end results were trying to tell me.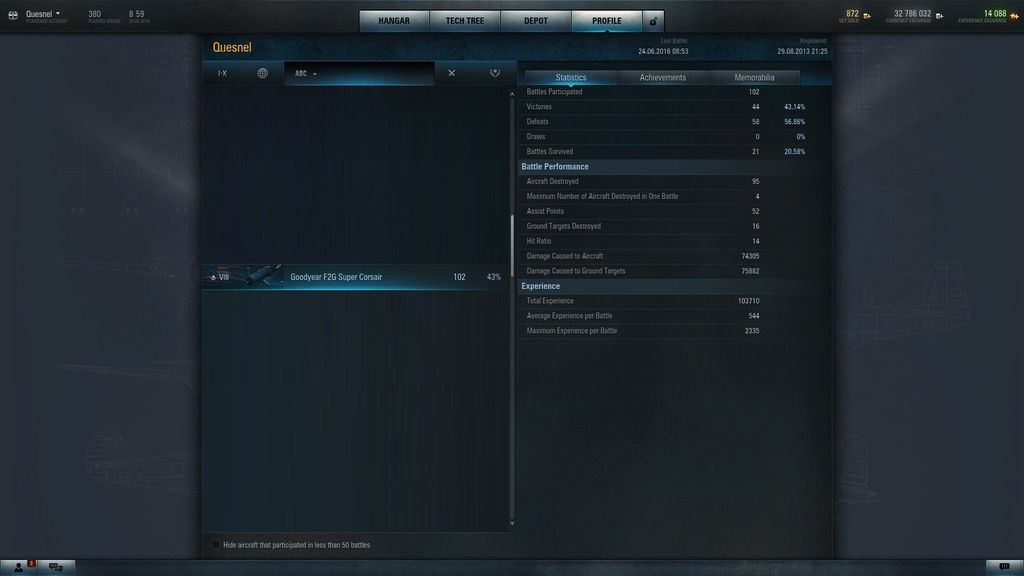 4 wins, 1 defeat and seven enemy aircraft shot down. I am not going to jinx myself, so I will just end this at that.