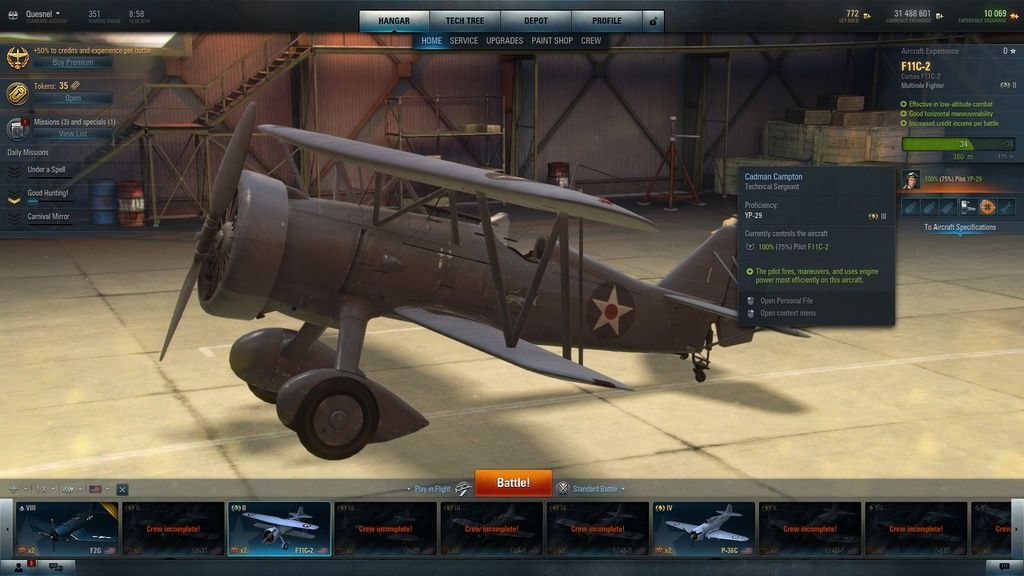 After reading many observations on the "unable to train an under-proficient pilot" topic, I thought I would try to confirm or deny these findings. As you can see in the above screen, I have selected my tier II F11C-2 and stuck in a brand new pilot from my tier III YP-29.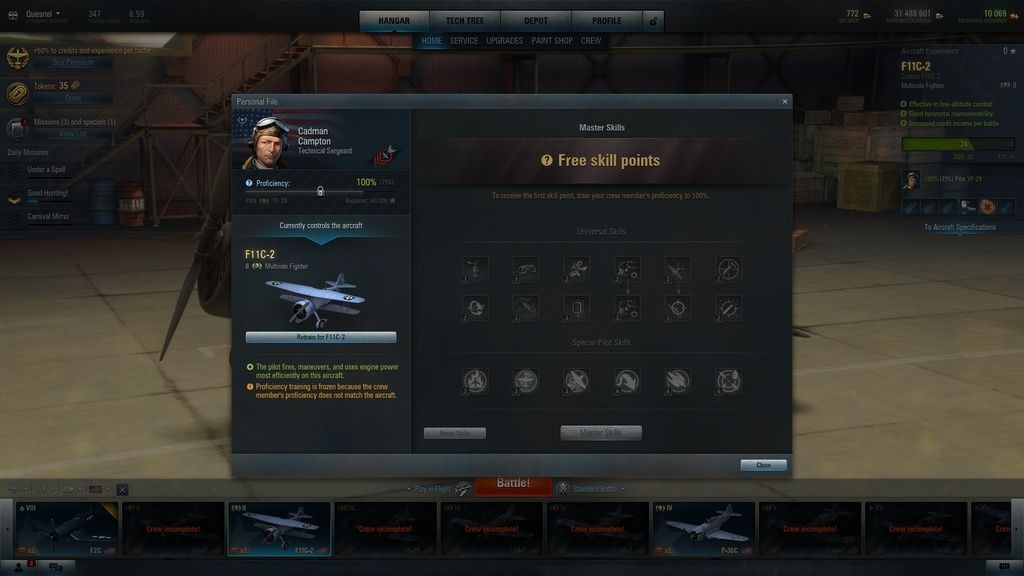 Here, you can see no additional skills and I spent 40,000 credits just to have them at a safer 75%. I think a 50% pilot might have been too much of a handicap.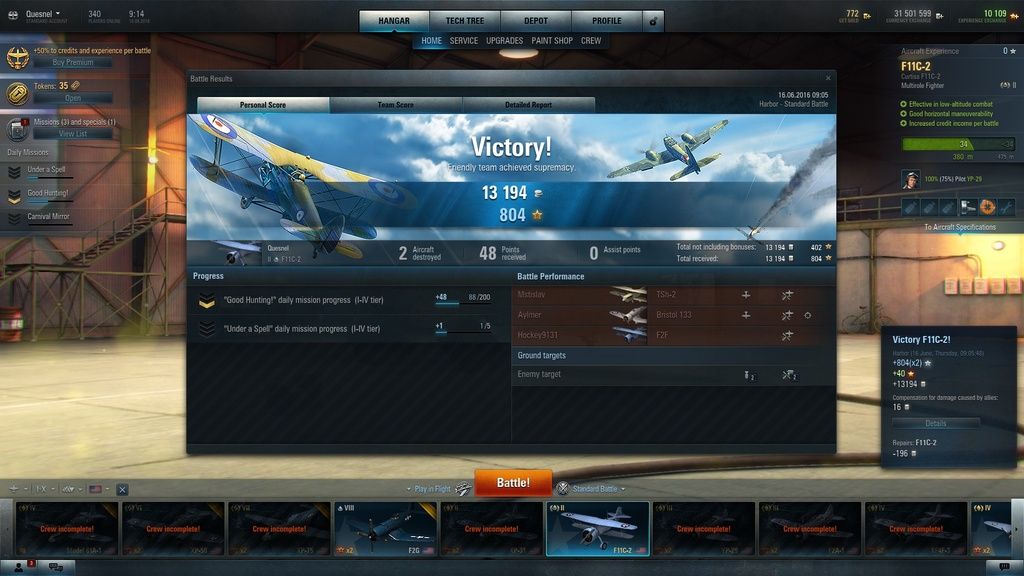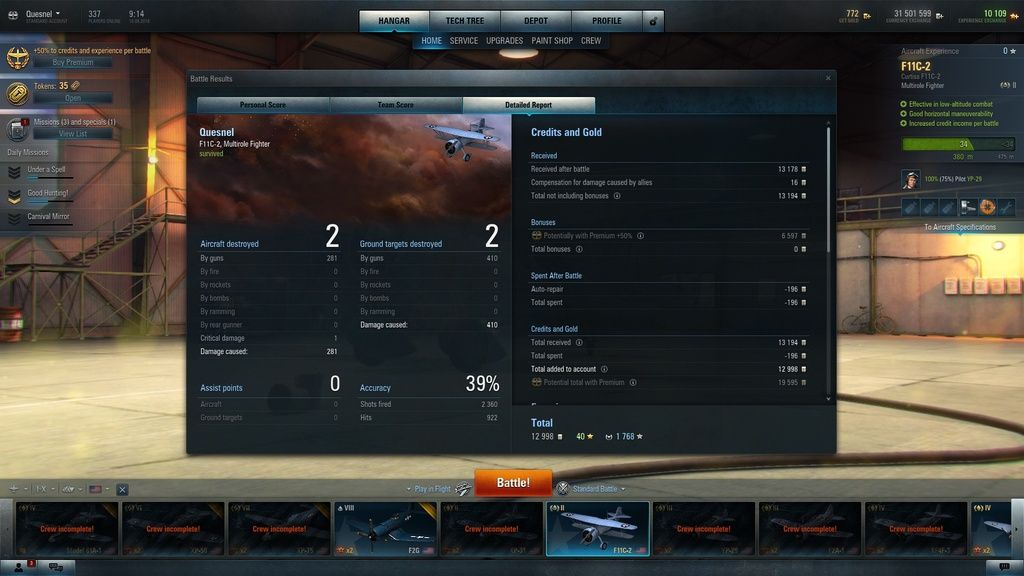 Not a great battle, but it was decent in terms of the win and I lived. By my reckoning, the pilot earned 1768 xp for proficiency training, since the lack any skills.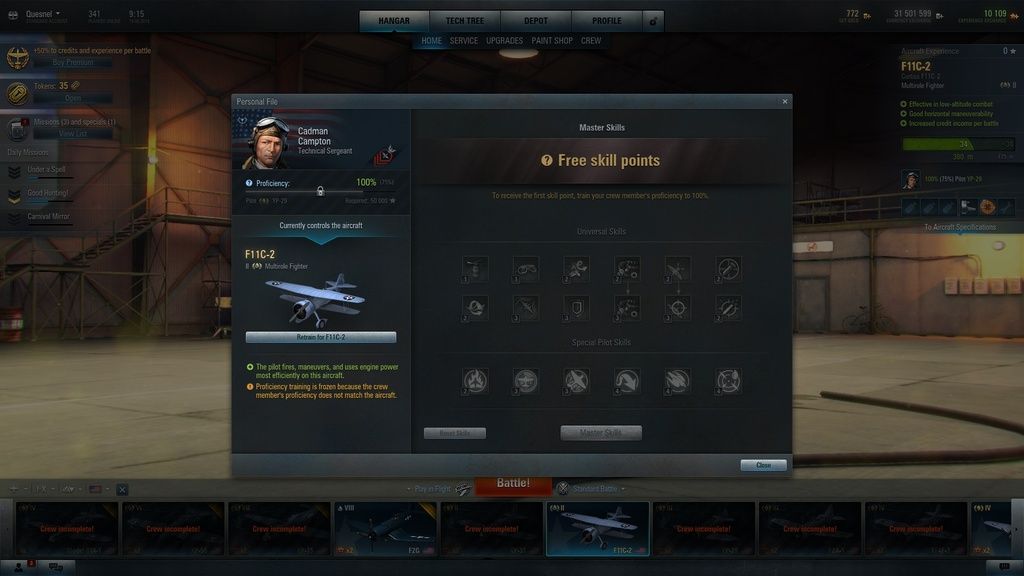 Well now, that isn't very nice at all!
I took a gamble and switched the pilot to the plane they were originally trained for and hoped the xp just might follow them over. Although I haven't tested this in the current version, but in past updates a player could use crew from other aircraft, switch them out to other non-premium planes they were not trained on (taking a penalty in proficiency and skills of course), then return them back and the xp would follow them as a bonus. Perhaps that has been fixed.
So, other than credit generation, premium aircraft can only increase skill advancement now, proficiency has to be earned in the aircraft they were originally trained in.
Yep, fixed real good.
Edited by Quesnel, 16 June 2016 - 04:34 PM.