Since the nation specific subforums got nuked, I figured I should repost this...
Tier II: Boeing P-26 'Peashooter'
2x.30 sync or 1x.30 sync + 1x.50 sync - Same as the P-23 and F2F
Tier III: Severesky P-35
1x.30 + 1x.50 synchronised
When the US govt embargoed Sweden, the USAAC bought the rest of the production run of what became the P-35A which was re-armed with US spec weapons.
2x.50 sync + 2x.30 in the wings
Middle of the road firepower vs the other tier III US fighters, should require researching the P-35A airframe to unlock the wing guns.
Tier IV: Republic P-43 'Lancer'
2x.50 sync + 2x.30 in the wings, with an upgrade to 2x.50 in the wings, again once the P-43 airframe is researched from the YP-43
Tier V: Republic XP-47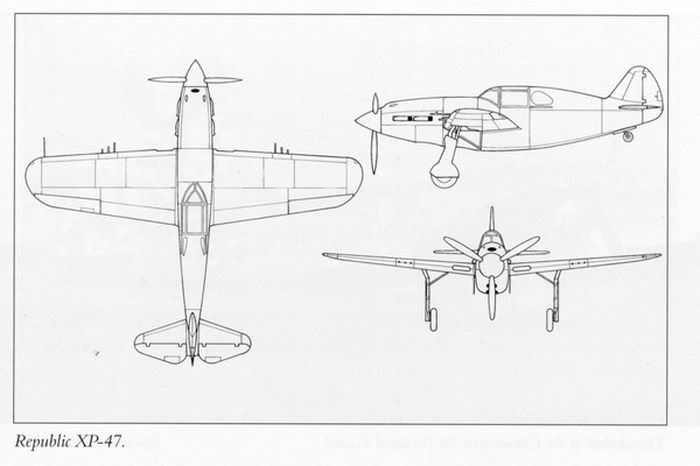 The Allison in-line engined Thunderbolt prototype.
2x.50 sync + 4x.30 in the wings, probably do an upgrade to 6x.30 in the wings.