Because of my Czech heritage I wanted to do a Spitfire from 312 Sqdn since before WG added the Spitfires to WoWP. It took me a while to find an earlier mark with enough information to paint. Recently I selected the plane I wanted to repaint for this.
Please note, I moved the Czech national emblem forward to accommodate the games frag markings, this also necessitated moving the planes name down slightly.
After escaping from Czechoslovakia Tomas (A.K.A. Adolphe) Vybiral joined the French Air Force. Here he is credited with 7 victories while flying a Curtiss Hawk 75 during the Battle of France. He left France for England and joined No. 312 Squadron known as the "Czech" Squadron. At first he flew Hurricanes and then his aircraft became a Spitfire Mk.IIa P8081 named "Garfield Weston IV". Garfield Weston was a Canadian philanthropist who became the head of the Weston Food Group as well as a member of the British Parliament. Among his many financial gifts he donated £100,000 to the Spitfire Fund. Vybiral later commanded 312 Squadron. The 312 Squadron was disbanded in 1946.
Available on my SkyDrive at: https://skydrive.liv...47E8D5705!105   File name: Vybiral.zip  It replaces the default Winter camoflage.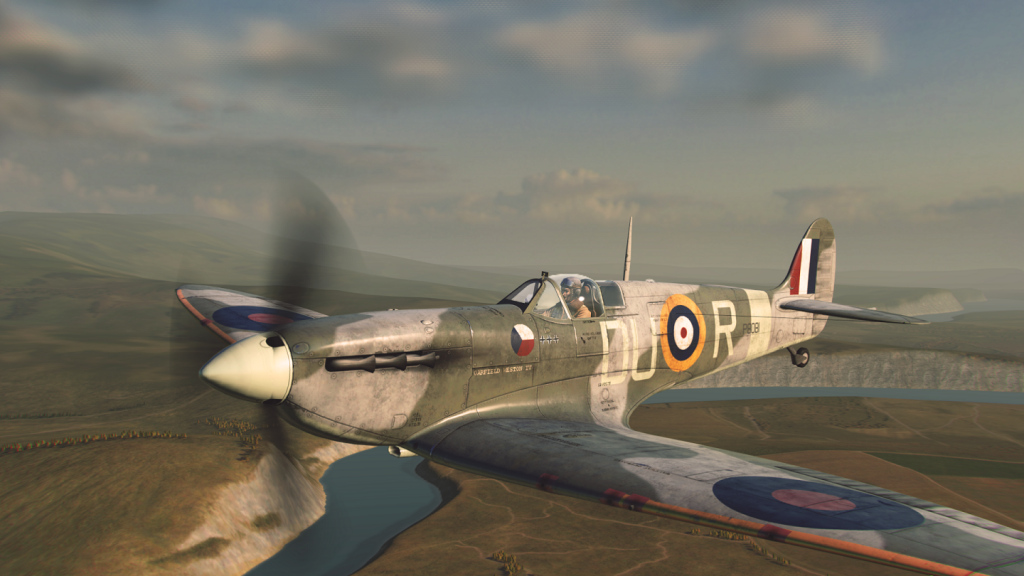 Included with this plane is a set of files to change the British Frag markings to black and white crosses.