I wanted to do a repaint of the Hawk 75M, but had a rough time finding anything with fixed landing gear, it appears most countries went with teh more "advanced" version instead of the simplified fixed landing gear version. What I finally found required some extra work, as it ment removing the national insignias. The end result is as follows:
This represents a Hawk 75O assigned to Regimento Aereo 2, Comando de Aviacion de Ejercito/Ejercito Argentino, March 1942. Yes you read that right, Argentina.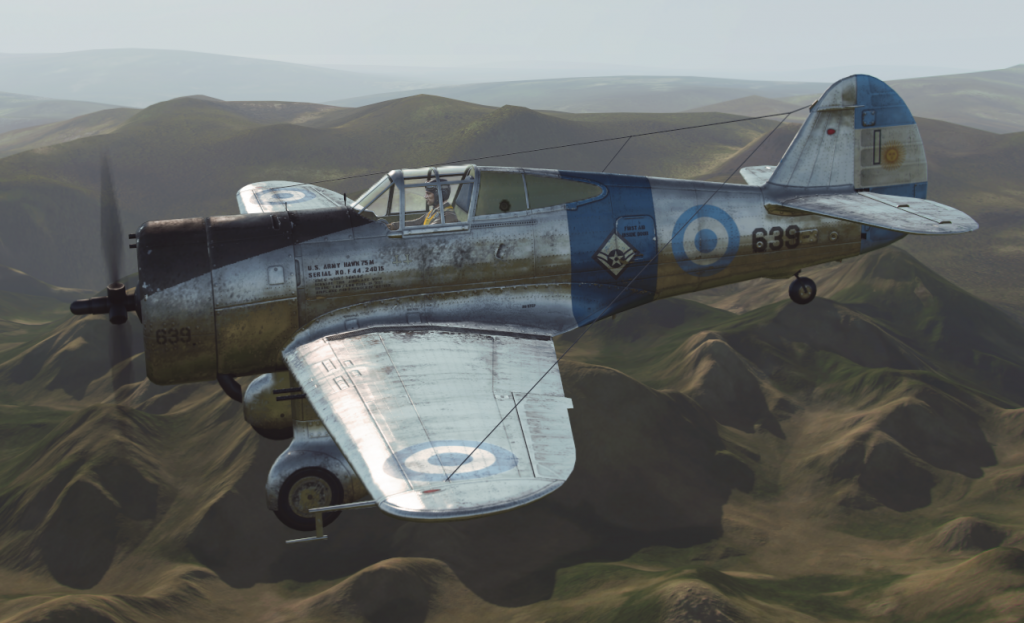 I was not able to locate teh proper font for the numbers on the plane, and very little information on the underwing serial number placement, also the proppellor color and markings may be wrong but I did my best. I will include the files to remove the national insignia, but be warned it will remove them from all T-1 thru T-3 US fighters, but I placed the roundels so that the US insignia completly covers them if the user decides no to remove them.
Just discovered that the info I had on teh aircraft type was wrong, they were Hawk 75O not 75N's, fixed it in teh information and title above.
Edited by hawkeyededic, 14 November 2013 - 07:15 PM.