As the title says, the award for ten Ace games in a heavy fighter did not result in my being given the Legendary medal,  As the screen shot will show, I completed 23 battles with 120 enemy aircraft destroyed, that is a kills-per-battle ratio of 5.21.  What is not shown directly is that I had
SIXTEEN
Ace games in the Bf-110B (I kept careful track); that is six Ace games more than needed for the Legendary: heavy fighter award.  I did recieve the Legendary for Light Fighter and Carrier-Based fighter correctly after ten Ace games.  Also included is the screen-shot after the tenth Ace game in the Bf-11B.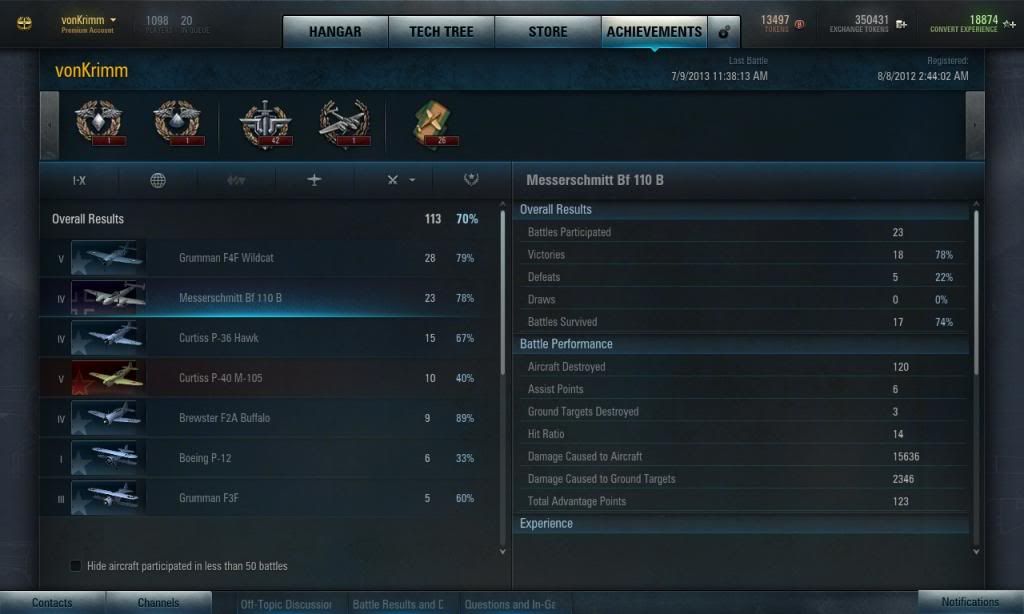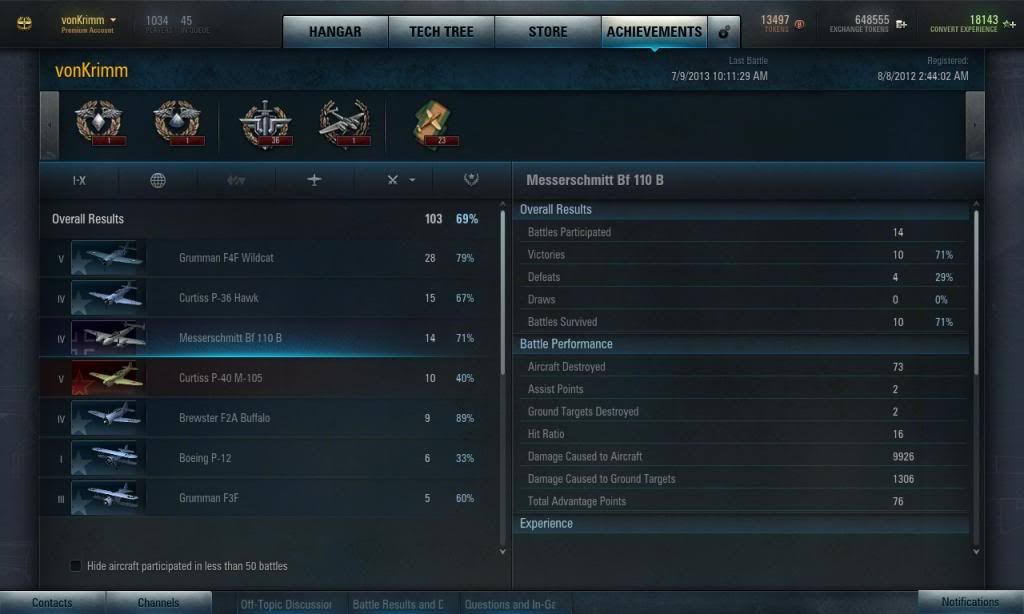 edit:  Forgot to say that ticket also being submited to Support for this bug.
edit: Okay, I found a real bug and not because I can't read correctly the award description.....
If you bomb the HQ and two other GTs plus get three air kills, you DO NOT get the 'Destroyer' award; for some reason the HQ does not register as a GT kill for the award.  I also discoverd that the HQ alone plus three air kills does not earn the award either, but that really is only fair as it really is just one target.
Edited by vonKrimm, 09 July 2013 - 09:24 PM.