I read in a thread on this forum since closed for discussion that the so called second Junkers Ju-390 RC+DA was infact a fallacy and the picture was allegedly a photo montage (produced it has been claimed elsewhere at a photo lab in Vienna)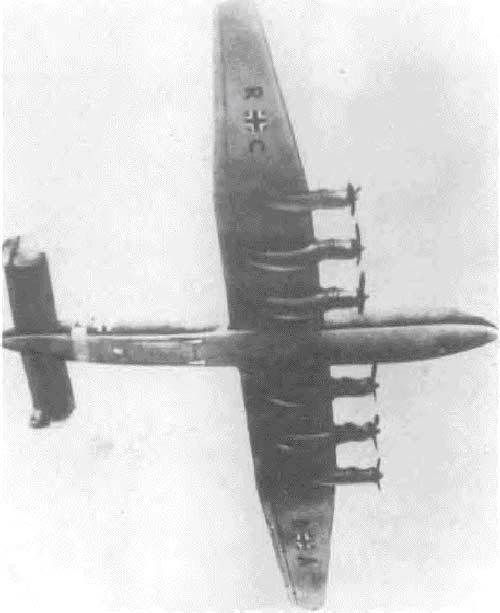 I can confirm that the Ju-390 aircraft marked RC+DA was in fact attached to LTS.290 and was involved in the ferrying of freight to Tunisia early 1943. The photo of RC+DA was in fact taken by a merchant Seaman Ron Whylie part of Operation TORCH convoy KMF-5 whilst under attack from German and Italian aircraft. Ron Whylie is retired to Mossman NSW Australia.
Confirmation of this is that RC+DA displays the white North Africa service fuselage band used up to May 1945 by LTS.290. LTS.290 used a number of early Ju.290 prototypes and Ju.90 aircraft to ferry supplies to Tunisia in the closing stages of of the North Africa campaign. No Ju-290 nor Ju-390 would have used this white band after May 1943.
It is not a photo montage at all. The reknown Ju-390 test pilot Hans Werner Lerche in his autobiography refers to RC+DA in his book and mentions it as the other Ju-390.
It's first test flight was well before 20 October 1943 which is asserted by authors Gunther & Ott. 20 October was in fact the date when the Allies intercepted a diplomatic signal to Tokyo giving a table of performance details for the Ju-390, which was so explicit that it was impossible for a program of test flights to have established all this in just the last ten days of october 1944. A USN Intelligence report in June 1945 asserts the Japanese already had full performance details for the Ju-390 by October 1943.